Three generations ago, Frederick H. Prince and his wife Abbie Norman Prince established a philanthropic legacy by creating the Prince Charitable Trusts. Over time, their heirs have created giving programs in cities where the Prince family has deep and long-standing ties: Chicago, Illinois; Washington, DC; and, Newport, Rhode Island.
Today, our giving remains concentrated in these geographic areas, while also reflecting a widening circle of compassion, demonstrated by our support of the arts, environment, youth, health and other areas of giving.
We are a family foundation that believes in the capacity of non-profit organizations to change lives, to improve communities and to advance ideas.  In standing with the organizations we fund, we strive to add muscle to their might with operating, project, and capacity-building grants and special awards for their often unique and unheralded work.
We are the Prince Charitable Trusts. We were established in 1947, and what matters most to us has always mattered to us: compassionate, committed and responsive philanthropy.  We invite you to get to know us and the organizations we support.
Photo Credit: Courtesy of Alliance for the Great Lakes
2022 Giving
Total $6,678,330
Does not include the MacArthur Fund for the Arts at Prince, which totaled 2,055,148 in 2022 or Prince-MARPAT, which totaled $77,000
Breakdown of Our Giving
Areas of Interest
ARTS AND CULTURE, CULTURAL HERITAGE | $1,136,330
CAPITAL (CHICAGO and NEWPORT) | $510,000
ENVIRONMENT | $2,198,000
HEALTH ( CHICAGO and DC) | $907,000
HEALTH & HUMAN SERVICES (NEWPORT) | $581,500
JUST DEMOCRACY | $465,000
OTHER | $305,500
YOUTH (CHICAGO) | $575,000
Photo Credit: Kate Whitney Lucey Photography, courtesy of MLK Community Center
Photo Credit: Courtesy of Anacostia Business Development
Photo Credit: Courtesy of Kartemquin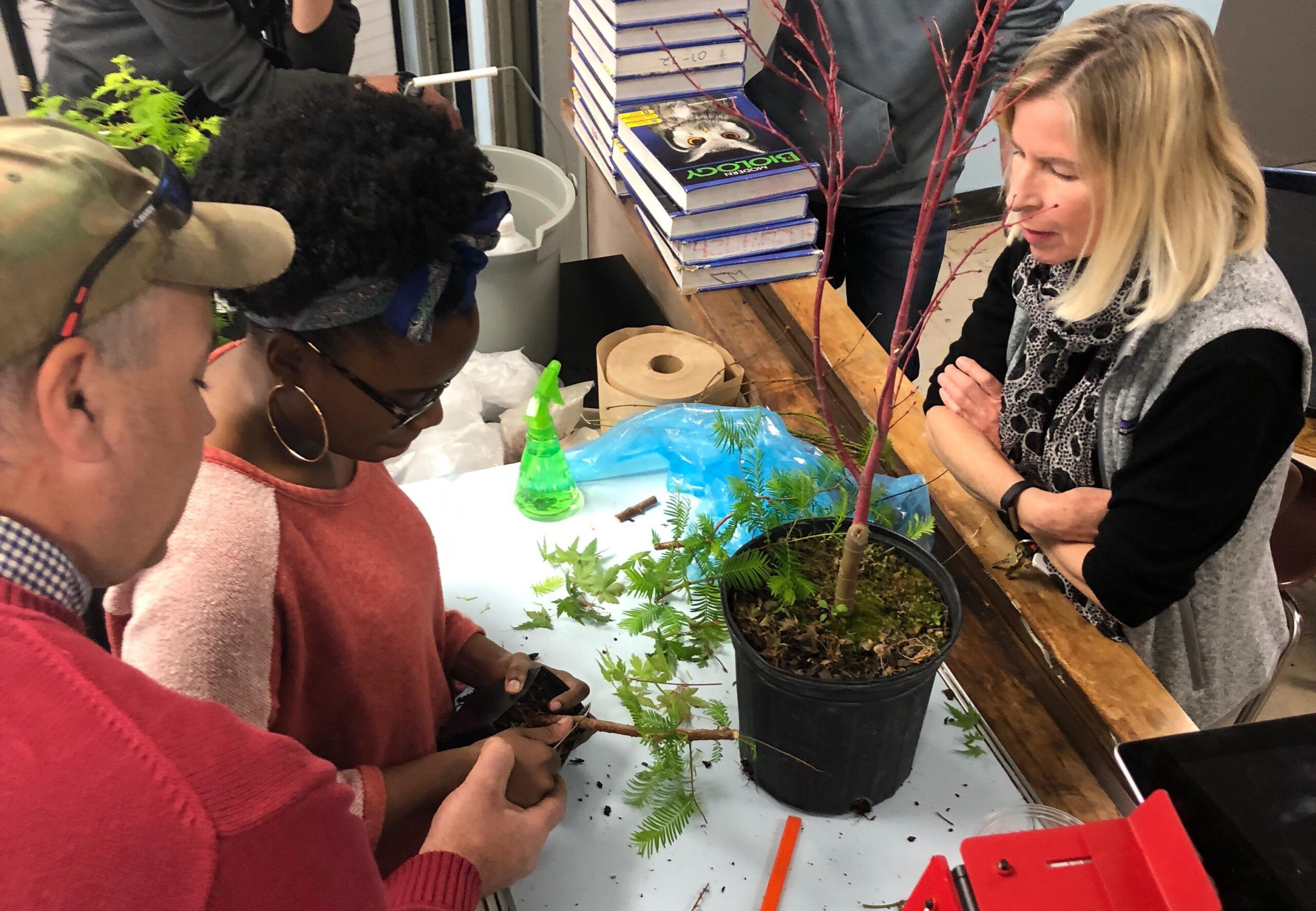 Photo Credit: Courtesy of Newport Tree Conservancy
Photo Credit: Courtesy of John F. Kennedy Center Washington National Opera
Photo Credit: Courtesy of Millennium Park
What to know now
Grants Portal Change:
PCT has transitioned from eGrants to GoApply, a new application portal. It is our hope that this new portal will be a more user friendly way to submit grant applications. I
f you have

 

ever used GoApply

 

for any funder, you will use the same username and password for your Prince Charitable Trusts application. If you have

 

never used GoApply, you will need to register for a new account even if you were previously registered through eGrant, our old system. To register, you will need your organization's EIN (Employer Identification Number). 
Chicago
Environmental Justice Deadline – August 14 @ 5pm
Please note: We are only able to accept applications from organizations that received funding in 2022.
Washington, DC
Here are the topics under consideration for funding in the Washington, DC, program in 2023.
Spring 2023
Fields: Arts & Culture; Resilient/Equitable Land Use,  Livable Communities, Just Democracy
Invitations
January/February, 2023 – Invitations to submit proposals sent to organizations.
Applications Due:
February 27, 2023
Fall 2023
Fields:  Regenerative Agriculture/Food Justice, Livable Communities,  Health and Well-being, Parkinson's Research and Services
Invitations
August 2023 – Invitations to submit proposals sent to organizations
Applications Due

September 15, 2023
Newport
Applications Due
Monday, June 12 @ 4pm EST
Please note: We are not accepting new proposals in our Newport program this year. Organizations who received funding in 2022 are welcome to apply.
Meet a grantee
Follow our grantees' stories on Instagram
Feel free to get in touch with us any convenient way
Please direct all email inquiries to:
Please direct all phone inquiries to:
Chicago and Newport: 312-419-8700
Washington, DC: 202-728-0646
Meet some of the extraordinary nonprofits we support. #princetrusts
©  Prince Charitable Trusts All Rights Reserved